Reliability is a cardinal part of any good firearm and, undeniably, all the well-known manufacturers around the globe mastered the craft to bring out the best possible solutions to provide consistency and comfort. But there's always room for improvement and innovation – and here Grand Power enters the game.
What's special about Grand Power?
Grand Power is a firearm manufacturer from the small Slovak town of Slovenská Ľupča. In the middle of this quiet and peaceful country, Grand Power manufactures weapons with the unique feature – the rotating barrel. Such a barrel aiming to improve accuracy and reduce muzzle flip – all these significantly increase the comfort of shooting.
GRAND POWER strives to include good prices and express service for all models.
Beginning March 2019, Grand Power is exclusively distributed in the USA by Global Ordnance, LLC, which made it possible for firearm enthusiasts to get high-quality weapons at a reasonable price.
There are many unique features about this pistol that have some serious benefits not found on many other higher-priced guns. One of the big things about K100 is that it has a rotating barrel instead of the original Browning design. Also, this polymer-framed gun has reversed thumb safety, slide catch and magazine release on both sides, supporting both left and right-handed users.
Deep serrations at the front and rear of the slide offer a solid grip even with wet hands. The comfort factor is highly subjective. If you maximize comfort, you will maximize productivity. With four interchangeable backstraps of different sizes, it is likely the K100's grip size can be adjusted to suit most shooters and accommodate various hand shapes and sizes.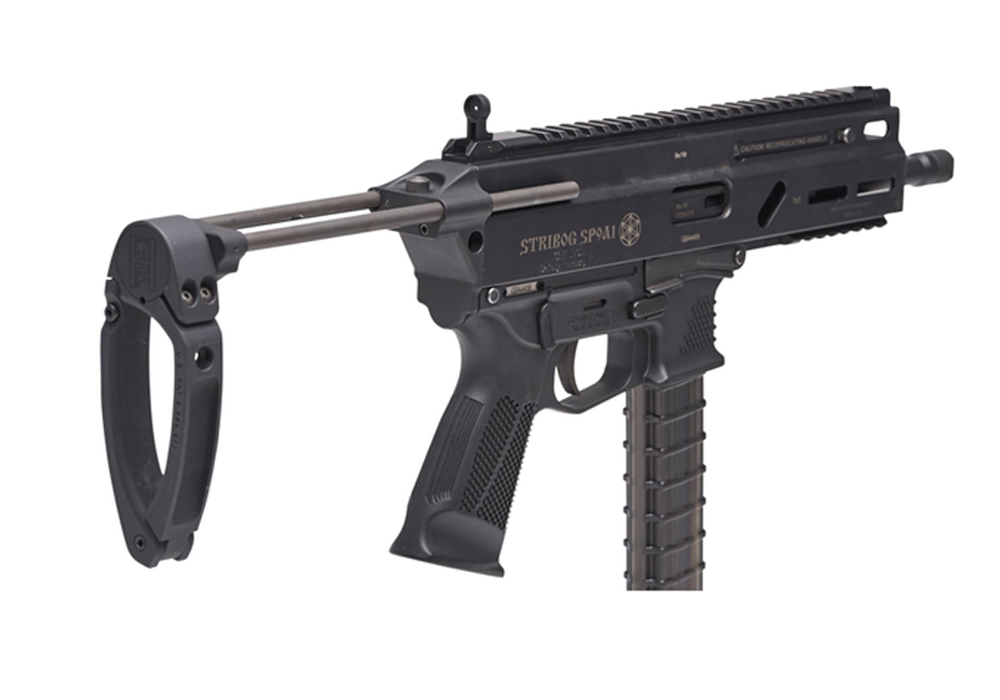 Due to its rugged design and incredible reliability, Grand Power Stribog pistol is one of the anticipated new guns in the USA. Stribog pistol features a dual-mass bolt, that significantly reduces recoil and improves the controllability of the gun. It is manufactured of high-quality hard-anodized aircraft-grade aluminum alloy, which makes the pistol lightweight, yet highly durable.
The Grand Power Stribog is available in multiple configurations. You can find more of them HERE.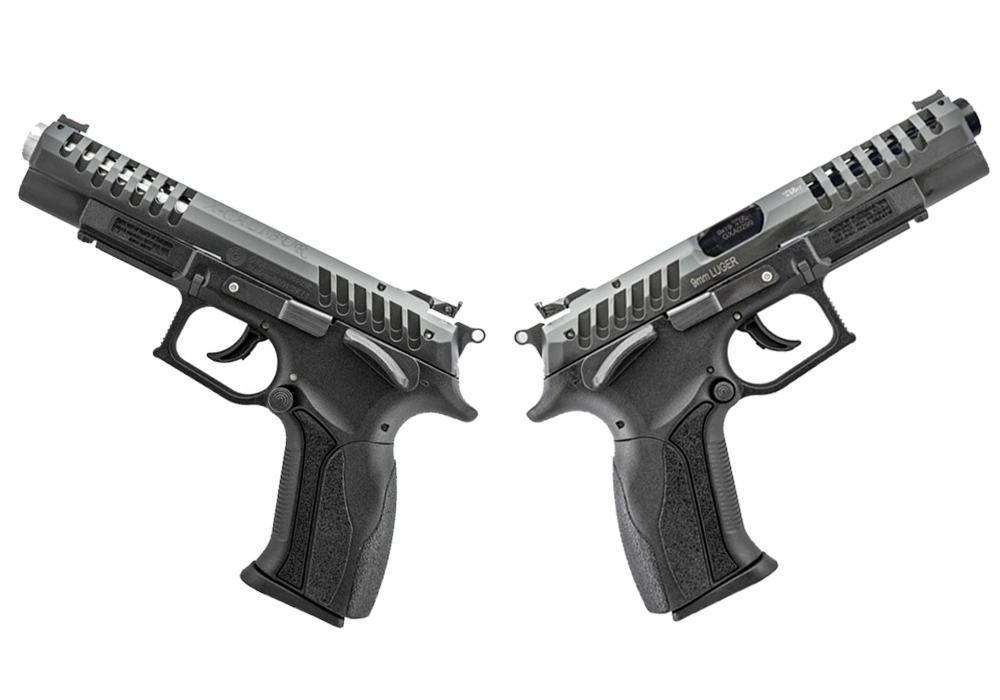 The Grand Power X-CALIBUR full-size pistol looks like a mix of custom, competition, and tactical in one pistol. Its appearance follows the well-known X-TRIM model with its typical slide cutouts. The new shape of the slide resulted in weight reduction.
The gun is equipped with a rotary locking barrel system which reduces the felt recoil and allows for the barrel to ride lower in relation to the shooter's hand. The sights on the X-CALIBUR are fully adjustable and consist of a side-adjustable steel Elliason rear sight and fiber-optic front sight. With the extended slide and massive barrel, the X-CALIBUR is perfect for target shooting.
Listed above firearms are just a small part of Grand Power's contribution to the firearm world. Current Grand Power's portfolio comprises more than 40 different models of pistols in all common pistol calibers (.22, .32ACP, .380ACP, 9mm Makarov, 9mm Luger, 9x21mm, .375Mag, .40SW, .45ACP and 10 mm). Grand Power is a firearm manufacturer that can bring the best value and quality firearms to American gun enthusiasts.
Find more info and shop GRAND POWER guns HERE
P.S. They are close to each other. They have similar flags. But… SLOVAKIA & SLOVENIA are two different countries. Now you know 🙂
Source
GRAND POWER OF EASTERN-EUROPEAN FIREARMS MANUFACTURER is written by GritrSports Authors for blog.gritrsports.com