In this short SilencerCo Omega 300 review you will learn why Omega 300 has become one of the most popular silencer options for rifle owners and outdoorsmen.
OVERVIEW
The Omega suppressor is designed to suit multiple calibers. Compared to most suppressors it is lightweight and maneuverable, so you can quickly detach it. The Omega is also quite compact which gives you ease when you are going to use it for shooting.
REDUCED RECOIL
Pre-equipped with an anchor brake and being a fully welded suppressor – The Omega 300 offers adaptability and reduced recoil. This will help to relieve the body strain that you usually feel after a long day of hunting because of the recoil.
Other than that, the anchor brake gives you more accuracy and control of your rifle, increasing the chances of hitting the target every single time. Depending on your preferences, you can remove the anchor brake.
NOISE REDUCTION AND ENHANCED ACCURACY
With an integral recoil reducing Anchor Brake this suppressor can also help to enhance your accuracy. And the noise reduction feature ensures you will not lose focus in any shot and keep shooting without the fear of ear damage.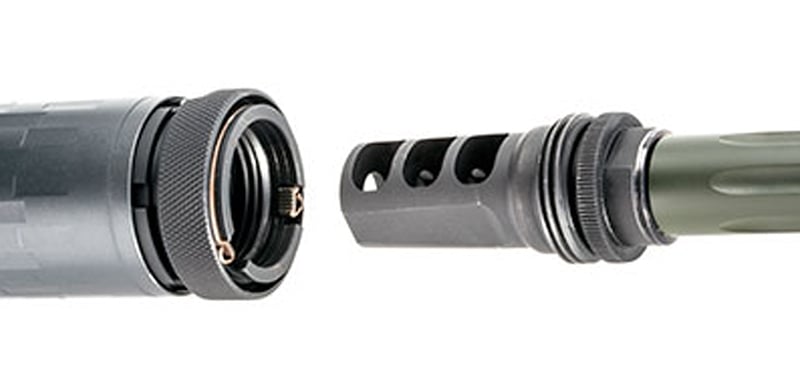 LIGHTWEIGHT AND COMPACT
14 oz. in weight makes the Omega one of the lightest suppressors to shot with. Being only 6.09″ in length it works perfectly for those who don't like the added length to their rifles. The Omega offers a minimal increase to overall rifle length compared to other silencers.
DURABILITY
The strength comes from the material which the silencer is made of – The Omega 300 is constructed of titanium and stellite, which provide optimum durability and versatility.
It is also a full auto rated suppressor, which makes it an all-around/all-purpose sound suppressor.
COMPATIBILITY
The SilencerCo Omega is truly versatile as it is designed for ammo ranging from the small 5.7 mm to the .300 Win. mag.
Such versatility of Omega allows you to use it for a long-range shooting as well as for hunting.
WHAT'S IN THE BOX?
The Omega 300 comes with:
– Sound suppressor and .308 and .233 titanium end caps;
– 5/8×24 thread mount (the wrenches are provided);
– QD Active Spring Retention mount (ASR).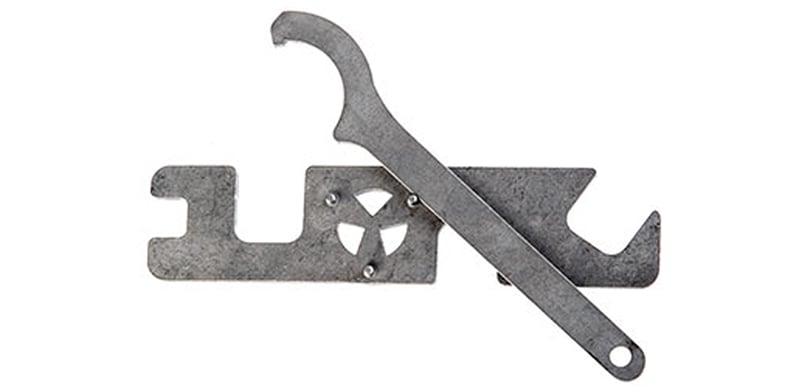 Note: the manufacturer does not recommend firing lead projectiles as these might fill the suppressor with lead vapor and deposits.
WHY THE OMEGA 300 IS WORTH BUYING?
Omega 300 is shorter and lighter than most 30 caliber suppressors;
It is full auto and magnum rated;
Stellite blast baffle makes Omega extremely durable;
Compatible with the industry's most common mounting system – ASR;
Omega 300 has replaceable end caps;
119dB-134dB sound reduction.
Source
SilencerCo Omega 300 Suppressor Review is written by Alena Zhylich for blog.gritrsports.com